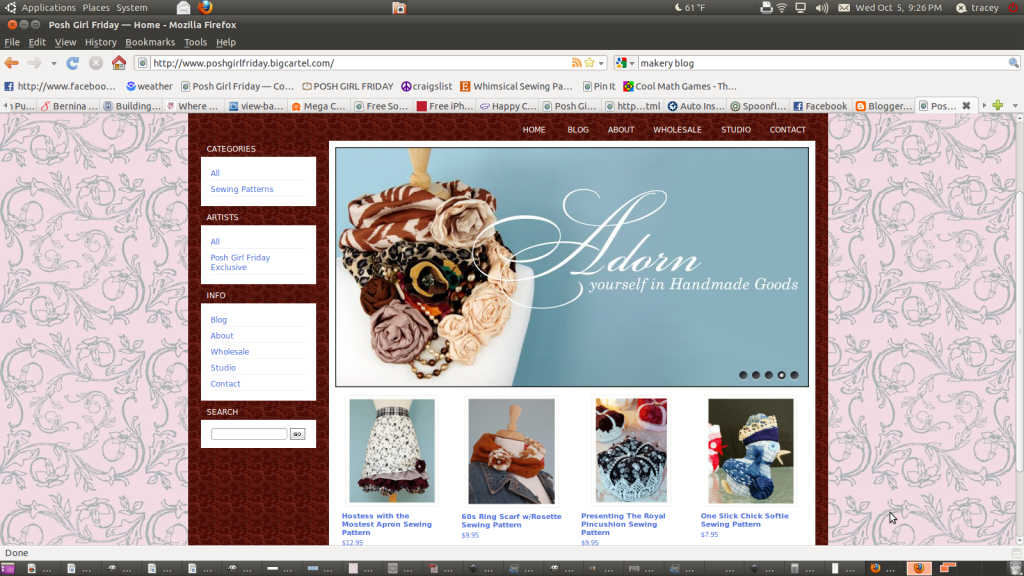 No, I don't have any products listed but I'm working on it! :) Finishing up patterns, taking pictures of vintage and handmade items, and writing descriptions. Whew, starting a business is gruelling. Gruellingly awesome!
Makery
did all the coding and set it up for me! Sarah from Makery was wonderful to deal with! I sent her the layout that I wanted, as a graphic file, and she created the site just the way I wanted! Fast too!
I just ordered all the items I need to package my sewing patterns. Very unique packaging that I can not wait to share!
Now, I am on the hunt for people that would be willing to try out my sewing patterns and give me honest feedback in a timing manner (AKA ...like tomorrow! j/k ;) so I can get these posted for sale! They are beginner patterns and FUN to make. So if you sew, have some free time, extra fabric and maybe some trims that you are looking to create with....let's talk! You can take a look at the patterns that will be offered soon on the
Posh Girl Friday website
and
contact me
with:
1) Any or all that you would be interested in testing.
2) Your level of sewing experience (beginner, intermediate, advanced)
3) Your time frame of when you would be able to finish the pattern(s) and get back to me.
and I'll return your E-mail ASAP! Thanks!!
xo Tracey